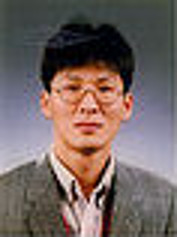 Kwang-young Sohn
I had worked for Korea Atomic Energy Research Institute (KAERI) and Korea Power Electric Company (KEPCO) for nuclear I&C engineering more than 25 years. Involved in SMART system & component design, verification and validation.
Member of IEC/ISO/IEEE, and participating in IEC/IEEE/ISO activities as project (co-)leader and member, ESPECIALLY on the EQUIPMENT QUALIFICATION(IEC/IEEE 60780-323), Commercial Grade Item Dedication sponsored by MOTIE/KEIT, safety logic assembly (IEC 60744) etc.
Now interested in PSR (SSG-25) for operating plants and research reactors, cyber security for nuclear power plants, and the establishment of I&C system for nuclear process as the president in MIRAE-EN.
---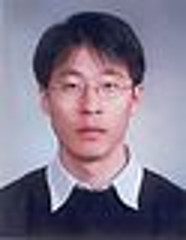 Sungjong Kim
My major is computer engineering at the University and now work as Hardware & I&C engineer.
Project :
SMART I&C system design and component design

SMART I&C Equipment Qualification, and the selection of Hardware Components
Involved for Preparation of TR (Topical report) for KINS approval

Involved in Jordan research Reactor

Component design (hardware design)

KSNP(Korea Standard Nuclear Power Plant, Kori 1,2) ILRT(Integrated Leakage Rate Test)
NIMS(KAERI Project)

Hardware and firmware design

KSNP(Korea Standard Nuclear Power Plant, ShinKori 1,2) RMS Hardware design (Communication Board & DI Board)
---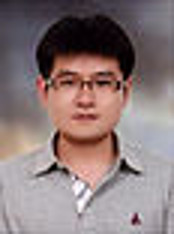 Chang-hwang Cho
My major is control and instrumentation at the university. Currently, I am performing project of International standardization and 3rd party verification for equipment qualification.
Project :
International standardization of Commercial Grade Item Dedication (CGID) for Instrumentation and Control System, KATS, 2014 -
KS standardization, KEA, 2014
KHNP 3rd party verification, KHNP, 2014 -
Component Design and Equipment Supply for JRTR MMIS, Daewoo E&C, 2011 - 2014
Manufacture of digital platform prototype for Safety system of SMART, KAERI, 2009 - 2011
Reliability analysis and development of software implementation requirement for SMART MMIS, KAERI, 2009 - 2011
Development of Design requirement and criteria for I&C upgrade on Nuclear Power Plant, KHNP Central Research Institute, 2007 - 2009
Review of manufacturability for SMART MMIS optimization, KAERI, 2006 - 2007
Development of component design and manufacture technique for SMART-P MMIS, Doosan Heavy Industries, 2003 - 2005
---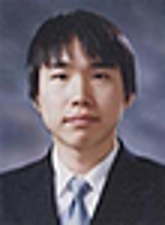 Woo-seok Heo
My major is electronic engineering at the University, and now work as an engineer for I&C and hardware.
I have developed I&C RCP Test facility in KAERI, Inverter Stack tester in SEMIKRON Korea, I/O simulator in Kepco E&C etc., and FPGA Dual Controllers that has been conducted with KAERI.